Debt Recovery Agent
Please Note: The application deadline for this job has now passed.
Job Introduction
We are seeking an enthusiastic professional to work as part of the RPSS Team, providing shift support over your rostered hours, 7 days a week, for Revenue Protection Support Services (RPSS).
The main purpose of the role will be to deliver all RPSS debt recovery services, as contracted between RPSS and Train Operating Company Customer.
Role Responsibility
The main responsibilities of this post are as follows:
To answer the telephone and provide Name & Address information as requested by Authorised Representatives in accordance with the Data Protection Act. Provide necessary information, as required by the Authorised Representative (such as previous offence data).
Answer other calls received by the call centre in relation to other contracted services. i.e.: Sickness and Absence Management, reception, payments at stations, TVM enquiries.
Answer Payments line calls using full knowledge of appropriate Railway Laws and RPSS standards / procedures to maximise debt recovery. Deal with all customer and passenger complaints sensitively and with empathy.
Accurately sort and input information from Penalty Fare, Unpaid Fare, or other similar notices into the appropriate database(s).
Assist Team Leader(s) to check and correct errors on the database(s). Update all database core tables as instructed.
Conduct other daily tasks, as requested by the RPSS Team Leader(s). This includes, but is not limited to: opening and sorting post; investigating false case files; logging, processing and responding to UPFN appeals; database cleansing duties; filing paperwork; and producing,  collating and sending standard reminder letters.
The Ideal Candidate
Educated to GCSE Level.
Minimum of two years in office administration with previous data input experience
Good computer skills.
Good organisational skills.
Ability to work to deadlines.
Excellent telephone manner
Ability to communicate in writing effectively
Package Description
Southeastern recognises the value of every individual employee and offers benefits that reflect this.
As well as a generous salary, we offer a comprehensive benefits package which includes;
A Contributory Final Salary Pension Scheme 
Free rail travel on Southeastern and GTR rail services (extends to family members for leisure/educational travel)
After a qualifying period, reduced rate travel on other train operators, including European services
Up to 24 days annual leave entitlement (plus bank holidays). 
Access to an array of discounts for retail and leisure products through our benefits scheme.
Family friendly benefits including enhanced maternity/paternity leave, parental leave and carers leave.
About the Company
About Southeastern
Southeastern is one of the busiest commuter rail companies in the UK running more than 2,000 trains, and carrying nearly 600,000 passengers every day between London, Kent and East Sussex.
Just over 4,500 employees - mostly from the communities that we serve - work together to provide this vital service and we are looking to expand our successful team. We have a strong set of values that shape the way we run our business and guide our staff in delivering what our customers need. These are:
We aim to be the best
We make the difference together
We care passionately about our people and our passengers
We are also proud to be a WORK180 Endorsed Employer for Women. If you would like to know more information about how we are supporting our employees, you can view our policies and initiatives here.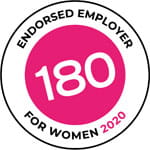 If you have been unsuccessful in the recruitment process for the same/similar position you will not be eligible to apply for a period of 6 months from that date.
All offers of employment are subject to us obtaining satisfactory references (covering all education, training, employment and unemployment in the preceding 5 years and any previous railway employment). We will also complete right to work in the UK and criminal record checks. This is to ensure we are employing the best person for the role and to protect our customers, colleagues and our reputation.
This post will close before the intended closing date should sufficient number of suitable applications be received. Therefore, if you are interested in applying for this role, we suggest that you do so at the earliest opportunity to avoid disappointment.
London & Southeastern Railway