Metro Delivery Manager
Please Note: The application deadline for this job has now passed.
Job Introduction
Undertake the lead role in the coordination of planned maintenance activities at Slade Green and Gillingham maintenance depots for the Metro fleet. Work in conjunction with the Mainline Delivery Manager to ensure that the maintenance requirements of the 376 fleet are delivered to suitable maintenance locations.
Responsible for the day to day delivery of the Metro fleet from Engineering to Passenger Services in terms of ensuring that rolling stock availability and capacity is maximised against the fleet requirements.
Interact with a wide range of both internal and external departments and stakeholders to ensure all work streams are coordinated effectively with minimal impact on engineering planned activities and to ensure supplier delivery requirements are met.
Responsible for creating and delivering long term maintenance plans for the rolling stock to match the timetable requirements and future timetable developments that reflect Engineering's maintenance activities.
The Ideal Candidate
Good statistical analysis and numeric skills.
Leadership and management experience
Proven ability to communicate and influence
Good personal organisational skills
Must have a good level of knowledge of operating procedures and standards
NVQ Level 3 in an Engineering discipline or equivalent
Competent in the use of Microsoft Office software
Good technical understanding of all rolling stock operated by Southeastern
Package Description
Southeastern recognises the value of every individual employee and offers benefits that reflect this.
As well as a generous salary, we offer an comprehensive benefits package which includes;
A Contributory Final Salary Pension Scheme 
Free rail travel on Southeastern and GTR rail services (extends to family members for leisure/educational travel)
After a qualifying period, reduced rate travel on other train operators, including European services
Up to 25 days annual leave entitlement (plus bank holidays)
Private healthcare
Access to an array of discounts for retail and leisure products through our benefits scheme.
Family friendly benefits including enhanced maternity/paternity leave, parental leave and carers leave.
About the Company
About Southeastern
Southeastern is one of the busiest commuter rail companies in the UK running more than 2,000 trains, and carrying nearly 600,000 passengers every day between London, Kent and East Sussex.
Just over 4,500 employees - mostly from the communities that we serve - work together to provide this vital service and we are looking to expand our successful team. We have a strong set of values that shape the way we run our business and guide our staff in delivering what our customers need. These are:
We aim to be the best
We make the difference together
We care passionately about our people and our passengers
We are also proud to be a WORK180 Endorsed Employer for Women. If you would like to know more information about how we are supporting our employees, you can view our policies and initiatives here.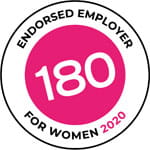 If you have been unsuccessful in the recruitment process for the same/similar position you will not be eligible to apply for a period of 6 months from that date.
All offers of employment are subject to us obtaining satisfactory references (covering all education, training, employment and unemployment in the preceding 5 years and any previous railway employment). We will also complete right to work in the UK and criminal record checks. This is to ensure we are employing the best person for the role and to protect our customers, colleagues and our reputation.
This post will close before the intended closing date should sufficient number of suitable applications be received. Therefore, if you are interested in applying for this role, we suggest that you do so at the earliest opportunity to avoid disappointment.