Qualified Train Drivers - All Depots
Please Note: The application deadline for this job has now passed.
Job Introduction
Train drivers are at the heart of our business, getting our passengers to where they need to be, on time and safely. Driving a train carries great responsibility but with that comes pride and achievement, knowing that an invaluable service has been delivered to thousands of people every single day.
We are now looking for Qualified Train Drivers to join us at one of our southeastern depots across London and parts of the South East.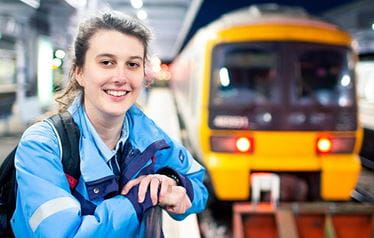 Working Hours
You will work a varied shift pattern, which includes weekends, bank holidays and nights.
Rosters vary but are based over a 35 hour week; you will normally work one week early shift and one week late shift.
Your earliest start time could be 00:01 hrs and your latest finish time could be anytime as we operate a 24 hour railway.
As a driver your maximum shift length will be 9 hours 15 minutes and the minimum shift length is 5 hours 30 minutes.
Role Responsibility
Read Mary's and Rebecca's employee stories or see below what our existing drivers have to say about the role....
"Safety is a driver's number one consideration and concentration is their number one challenge. The way I look at it is that if I'm looking after my own safety, I'm looking after the customers too."
"The biggest misconception about driving a train these days is that it's all automated. It's not. As a professional driver our responsibility is not just safety, its keeping our customers informed on how their journey is going – it makes a real difference"
"Working shifts as a driver gives me so much flexibility, I enjoy the days when I can pick my kids up from school and take them swimming"
"Team work is important!  From our station staff, conductors, signallers and even our control centre - we need to communicate and work together to ensure that the customer experience is the best it can be"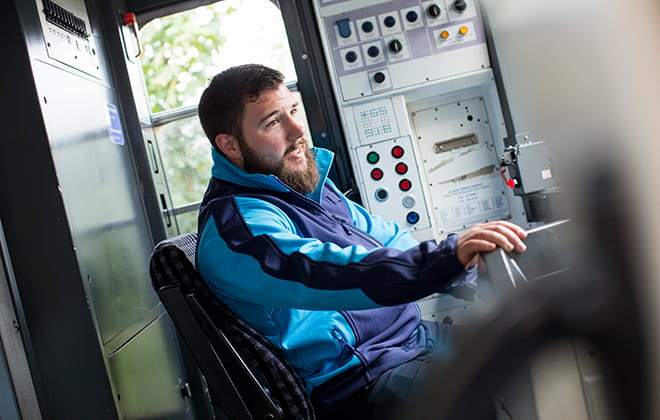 The Ideal Candidate
To excel in your role, you will need:
To be a qualified train driver who has completed at least three years driving and have a three year clean safety of the line record (account will also be taken of your current performance)
To care about our customers, keeping them updated with information and advice on their journey
To have excellent communication skills
To be proactive when it comes to problem solving and decision making
To be disciplined with a healthy respect for rules & procedures
To be punctual and reliable
To demonstrate our values on a day to day basis
Please note that applicants must live within a 40 minute driving time of their chosen depot (40 minutes travelling time by public transport for our London Victoria and Charing Cross depots). 
Unfortunately your application will not be considered if you do not meet the above requirements.
Package Description
Southeastern recognises the value of every individual employee and offers benefits that reflect this.
As well as a generous salary, we offer a comprehensive benefits package which includes;
A Contributory Final Salary Pension Scheme 
Free rail travel on Southeastern and GTR rail services (extends to family members for leisure/educational travel)
After a qualifying period, reduced rate travel on other train operators, including European services
Up to 28 days annual leave entitlement (which includes bank holidays) and a proportion of your annual leave is rostered. 
Access to an array of discounts for retail and leisure products through our benefits scheme.
Family friendly benefits including enhanced maternity/paternity leave, parental leave and carers leave.
Full training, a nationally recognised qualification and free uniform
About the Company
Southeastern is one of the busiest commuter rail companies in the UK running more than 2,000 trains, and carrying nearly 600,000 passengers every day between London, Kent and East Sussex.
Just over 4,000 employees - mostly from the communities that we serve - work together to provide this vital service and we are looking to expand our successful team. We have a strong set of values that shape the way we run our business and guide our staff in delivering what our customers need. These are:
We aim to be the best
We make the difference together
We care passionately about our people and our passengers
We are also proud to be a WORK180 Endorsed Employer for Women. If you would like to know more information about how we are supporting our employees, you can view our policies and initiatives here.
If you have been unsuccessful in the recruitment process for the same/similar position you will not be eligible to apply for a period of 6 months from that date.
All offers of employment are subject to us obtaining satisfactory references (covering all education, training, employment and unemployment in the preceding 5 years and any previous railway employment). We will also complete right to work in the UK and criminal record checks. This is to ensure we are employing the best person for the role and to protect our customers, colleagues and our reputation.
London & Southeastern Railway